Nail Courses
You had manicures are interested, but do not know how to choose a professional nail and nail teaching college teacher do? "Nail World" Nail Learning Center provides a complete teaching system, so you do not would like to be a professional nail technology, but also includes the training of health care-related knowledge nails, so you not only become a professional nail technician, nail technician is an expert in the field of .
"Nail World" one to one, one to two nail warm enrollment courses, the elastic class time to meet your spare time can learn easily. Courses can repeat the cycle, to ensure students learned so far, would like to have the skills, expertise or learn a second person, "Nail World" is definitely your best choice.
您曾对美甲有兴趣,但却不知道该如何选择专业的美甲教学老师和对的美甲学院吗?"Nail World"美甲教学中心提供完整化系统式教学,让您不谨是专业的美甲技术,更包含了指甲相关保健护理知识的培训,让您不只成为专业美甲师,更是美甲师领域的专家。
"Nail World"一对一,一对二美甲课程热烈招生中,弹性上课时间,满足您可在闲暇之余轻松学习。课程可以重复循环,确保学员们学会为止,想有一技之长,或者学习第二专长的人,"Nail World"绝对是您的最佳选择。
New Intake:
No extra charges required during the course
Chances for Entrepreneurship & job opportunity
Free all nail equipment set
Guarantee graduate
Time Flexibility
Credit Card Privileges
0% Interest Installment Payment Plan up to 24 months
HSBC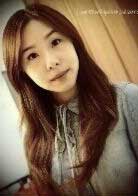 Sharon Tan
Nail World
合伙人兼专业美甲班导师
Partner and Professional Nail Tutor
Sharon is a manicurist since 2002. She is one of the city's famous manicurist of customers. On 2003, she and Agnes Tan force the creation of a "Nail World" and began preparing for nail teaching, formally established next year, "Nail world class" began teaching, years of experience to make Sharon's strength has been affirmed. The combination of these years of learning experience and experience Sharon is concerned, on the basis of students is the most important. Professional Nail Course is a professional nail technician basic course, the future has become the most important one manicurist course, the basic courses to learn, the future will be of great help entrepreneurs.
Sharon在2002年开始担任美甲师。在担任美甲师期间Sharon饱受顾客的喜爱,是城中著名美甲师之一。2003年和Agnes Tan合力创立了"Nail World"并开始著手准备美甲教学工作,隔年正式成立"指甲世界美甲班"开始教学,多年来的经验让Sharon的实力备受肯定。结合这些年的学习经历和经验对Sharon而言,学员们的基础是最重要的。Professional Nail Course是专业美甲师的基础课程,是将来成为美甲师最重要的一项课程,把基础课程学好,对将来的创业会有很大的帮助。
FULL PROFESSIONAL NAIL COURSE:
Product knowledge
Manicure & Pedicure Application
French Techniques
Acrylic Overlay and Sculpture
Gel Overlay and Sculpture
Nail Art Techniques
Folk Art
Acrylic Inday Sculpture (Shell Sheet, Dazzling)
3D Art Techniques (Korea)
Fantasy 3D Art Techniques
*20% discount for Nail World Membership
RM7100 Now
RM6xxx**
Courses
Basic Course
3D Design
Acrylic System
UV Gel System
Nail Art Design
Folk Art Design
Advance 3D Design
Fantasy 3D
Inlay Sculpture System
Equipments
3D colours powder kit
Acrylic powder – clear, white
Acrylic Remover
Primer
Acrylic Remover
Polish Thinner
Polish Remover
Cuticle Remover
Base Coat
Top Coat
Cuticle Oil
Glass Dish
Plastic Pump
Extension Form
Toe Separator
Manicure Bowl
Orange Wood Stick x 2
Practice Hand
Practice Fingers x 2
Manicure Brush
Pedi Brush
Cuticle Pusher
Pedicure File
Face Mask x 2
Acrylic Clipper
Cuticle Nipper
Nail Clipper
Cosmetic Case
Nail File x 4
White Block x 2
Natural Tips (100pcs)
Clear Tips (100pcs)
French Tips (100pcs)
Nail Glue
Nail Art Brush
3D Art Brush
Nail Art Kit (12 Colors)
Rhinestone(18ox)
Scrub
Lotion
Shinning Buff
Towel
Cotton
Acrylic Brush
Brush Cleaner
Magazine
Anti Spray
UV GelPen
UV Gel
UV Lamp
Cleanser Plus
UV Gel Top
Shell Sheet/ Dazzling
Folk Art Brush
Dot Pen
Pencil (Stone)
Line Brush
Tweeze
Received 4 Nail World Certificates
**20% Discount For Nail World Membership
PROFESSIONAL NAIL COURSE:
Product knowledge
Manicure & Pedicure Application
French Techniques
Acrylic Overlay and Sculpture
Nail Art Techniques
3D Art Techniques
Receive 4 Nail World Certificates
*20% discount for Nail World Membership
RM3xxx
Courses
Basic Course
3D Design Course
Nail Art Design Course
Acrylic Powder System
Equipments
3D colours powder kit
Acrylic powder – clear, white
Acrylic Remover
Primer
Acrylic Remover
Polish Thinner
Polish Remover
Cuticle Remover
Base Coat
Top Coat
Cuticle Oil
Glass Dish
Plastic Pump
Extension Form
Toe Separator
Manicure Bowl
Orange Wood Stick x 2
Practice Hand
Practice Fingers x 2
Manicure Brush
Pedi Brush
Cuticle Pusher
Pedicure File
Face Mask x 2
Acrylic Clipper
Cuticle Nipper
Nail Clipper
Cosmetic Case
Nail File x 2
White Block x 2
Natural Tips (100pcs)
Clear Tips (100pcs)
French Tips (100pcs)
Nail Glue
Nail Art Brush
3D Art Brush
Nail Art Kit (12 Colors)
Rhinestone(18ox)
Scrub
Lotion
Shinning Buff
Towel
Cotton
Acrylic Brush
Brush Cleaner
Magazine
Anti Spray
Dot Pen
Pencil (Stone)
Line Brush
Tweeze
Received 4 Nail World Certificates
**20% Discount For Nail World Membership
(KOREA) NAIL CREATION DESIGN COURSE
PROFESSIONAL COURSE – NAIL TECHNICIAN
3 DAYS / 18 HOURS:
Advance 3D Design
Folk Art Course
Fantasy 3D
Inlay Sculpture
Receive 2 Nail World Certificates
*10% discount for Nail World Membership
ACRYLIC POWDER SYSTEM
7 DAYS / 28 HOURS:
Acrylic Powder Extension
Acrylic Powder Tips
Acrylic French Extension
Acrylic French Tips
Infill
Remove Acrylic
Receive 1 Nail World Certificates
*10% discount for Nail World Membership
UV GEL SYSTEM
7 DAYS / 28 HOURS
UV Gel Extension
UV Gel Tips
Infill
UV Gel French Tips
UV Gel Inlay
Remove UV Gel
Receive 1 Nail World Certificates
*10% discount for Nail World Membership